January 12, 2018
Why We're Starting a Blog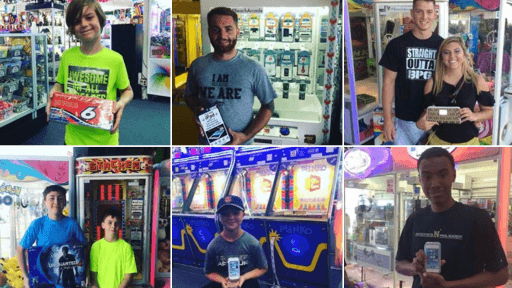 Dear Zelky's Beach Arcade followers,
Playing games is relieving. Having family time is splendid. Seeing how many tickets you can get is amazing. Getting a big win is fantastic. Trying to beat your friend or your family at a game is irresistible.
SHOW MORE
It's our goal to make sure every time you leave our arcade you leave with great memories.
We love to create memories. That's why we exist: to help you create lifelong memories!
We thought a blog would be valuable to you for that very reason.
This blog is to give you a behind-the-scenes look at what's happening at Zelky's– the prizes we're preparing for you, the games we're getting ready to release, the work that goes into the feeling you experience when you step into our facilities, and more.
Our intent and hope is to bring the arcade to you. We can't contain the joy and excitement we feel over here and we want you to feel it too!
We hope after you read a new Zelky's blog post you walk away with a stronger appreciation for making true memories with those you love.
Keep an eye out for more blog posts!
Here's to making great memories,
Yours,
-Solomon at Zelky's
SHOW LESS