November 29, 2018
Zelky's at the IAAPA Attractions Expo!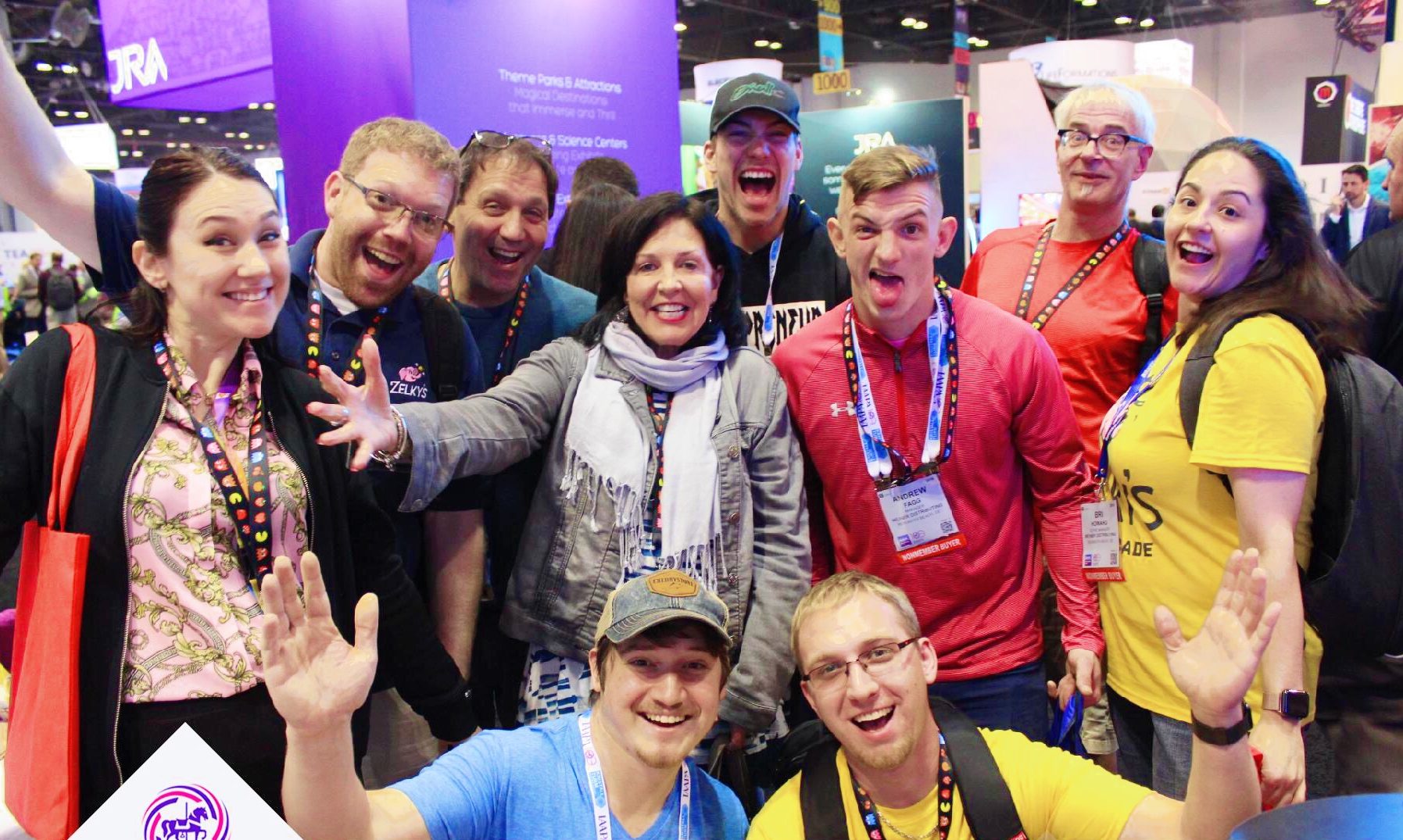 Orlando Florida is home to an amazing event full of inspiration, ideas, networking, and fun- it's called the IAAPA Attractions Expo- and many entertainment companies from far and wide come to display their newest and greatest products here. 
SHOW MORE
This year, ten of us Zelky's employees went to see what the fuss was all about, and we weren't disappointed!
With 42,000 different attractions like virtual reality or roller coasters, Hunter said there's literally any kind of fun you can imagine there. The industry is massive and here's what's surprising about it:
All the entertainment companies work together, NOT against each other.
Just like Matt and Chuck will go down to Ocean City to talk to the people who run the arcades in Ocean City MD, everyone at the Attractions Expo loves sharing new things with everyone else in the industry. We love to have fun and so do our "competitors", but there's nothing very competitive about the industry- it's just like sharing hobbies!
There were tons of new games and technology at the event and we know big things are coming up at Zelky's within the next couple years. Moving forward we're looking to introduce new tech, start fun new concepts, and keep pushing our brand to be more of the Zelky's Beach Arcade you want to know and love!
Keep on Trunkin',
-Solomon at Zelky's

SHOW LESS