Donut Rings- YOU GUYS LOVE THEM!
We fell in love with the donut rings the first time we tried them so we obviously knew you guys would love them too.
We just didn't know how much . . !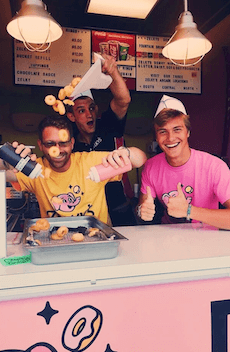 The feedback has been so positive from you! All we hear are good things- and so many people can't help but come back for seconds on their Zelky's Rings buckets.
If there's anything huge you get from this post, let it be that we're thankful for you.
Your business, your laughs and smiles, but ultimately for being a part of our Zelky's family! You're the reason we work so hard.
In other news, we were featured on both 92.7 WGMD and the Henney Report this week!
"We have been working on this for quite some time now and are glad that we were finally able to open this summer before the season ended." You can read the rest of what we said in the Henney Report here!
Tune back here in a week for some more exciting updates!
-Solomon at Zelky's
(second photo credit to @nancyhoang)