THE ORIGINAL STORY OF FAMILY FUN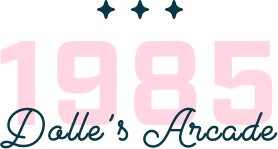 Chuck Weiner entered Rehoboth Beach in 1985 with a vision to provide boardwalk fun for all ages in the budding "Nation's Summer Capital."
He found the perfect spot to start: a 2,400 square-foot space on the boardwalk just off Rehoboth Avenue in the Dolle's Candy building. It was there that Chuck opened Zelky's North, originally called Dolle's Arcade, at the beginning of the new video game revolution.
He transformed what was once a dirty old bath house into a place with bright lights, vibrant colors, and cutting edge games. His goal was to create a place where families and friends could come together, leave all their stress behind, and have enjoyable and memorable times.
He quickly realized how much people really loved these new gaming experiences. Chuck vowed to make sure the arcade would always provide some of the newest, greatest and most innovative machines available. At the time new game titles like Pac-Man, Galaga, Asteroids, Defender, Centipede, Donkey Kong and countless others were taking the world by storm.
But as a true visionary Chuck saw a new type of game hitting the industry and gaining popularity. He became the first arcade in Rehoboth Beach to transition to ticket redemption games for prizes. In the early days when there were only a few ticket games available he brought in Skee-Ball, Pokereno and Pop-A-Ball. Soon after, more ticket games were released and the arcade began to fill up with a big variety.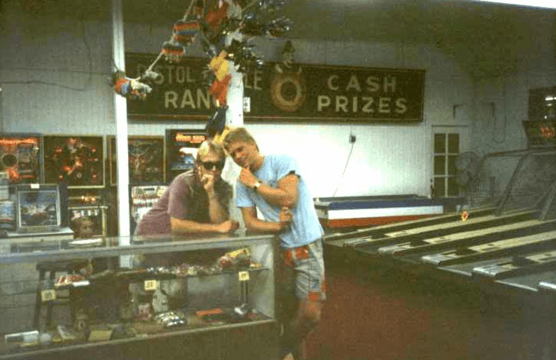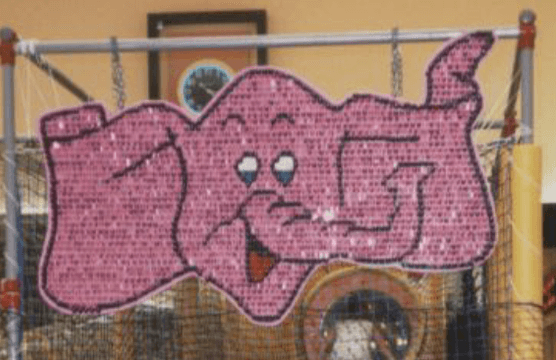 He surrounded the room with shelving and filled the walls and ceilings with prizes. The selection was vast and is still ever-growing with the aim to always offer the perfect prize for anyone.
Video game technology was becoming much more advanced. Chuck, who was striving to host the top video game experience, added new car & motorcycle racing games, competitive sports games, shooting games, puzzle games and more.
Come the 90's and 00's, the arcade at 5 North Boardwalk became a staple destination for beachgoers every summer who were seeking some fun and a break from the sun. Upon returning each season guests would find new machines, better prizes, and an overall improvement from each previous season.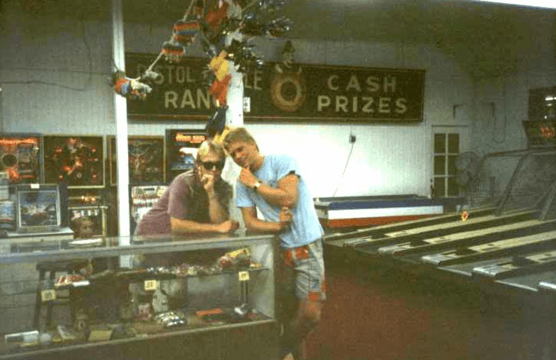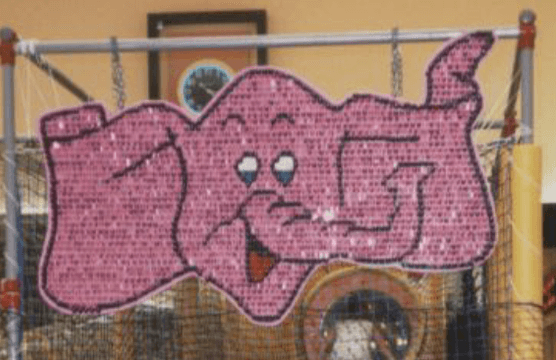 A NEW GENERATION OF FAMILY,
A NEW ERA OF FAMILY FUN: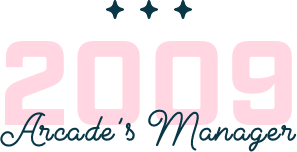 Chuck's vision of a family arcade was strengthened with the help of his family. Throughout the years Chuck was able to work together with his mother, his wife, both of his in-laws, and now the next generation.
Chuck's son Matt graduated high school in Baltimore, MD in 2006. He moved down to Rehoboth for his first full summer working at the beach. Starting as a General Attendant Matt worked his way up through the ranks to become the arcade's Manager by 2009.
He built a team that put extra emphasis on quality customer service and care. He especially realized how meaningful it was to treat guests warmly and genuinely, and discovered how they could feel so relaxed and at ease when someone could fulfill even their unexpressed needs.
With this philosophy (and the help of a little pink elephant drawing originally illustrated by Matt's mother in the 80's), the Beach Arcade started to grow a serious following. People started wearing pink elephant shirts and collecting pink elephant cups, buttons, and bumper stickers to express their love for the Beach Arcade experience.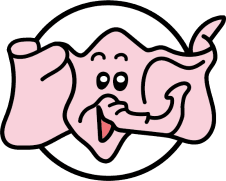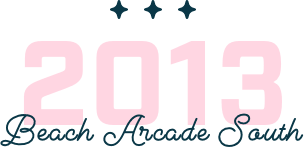 After almost 30 years of fun, Chuck and Matt had the opportunity to open a second arcade on the south end of the boardwalk in the Ryan's building in 2013. Despite having only 1,600 square-feet of games in that first season, Beach Arcade South immediately became the go-to arcade in town. By the next season the arcade expanded to 6,000 square-feet of game space in the rest of the building.
For the next few years the pair of Beach Arcades grew an even larger fan base. The fantastic games, fabulous prizes, and overall exciting and energizing arcade ambience kept bringing people back.
Finally, on the Fourth of July in 2017, the Beach Arcades merged with Playland Arcade and reopened as Beach Arcade Central, the third Beach Arcade on the boardwalk.
Chuck and Matt's vision was to have three arcades close together with different games and prizes, where the players could easily hop between each arcade and the beach all day, and where all points and prizes were valid at all three places.